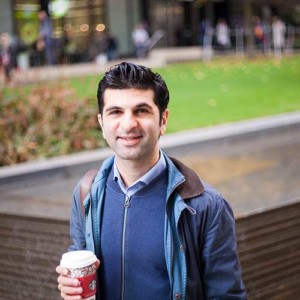 Afshin's freelancer story
Afshin
, a video producer in West-London, has worked with big names including the United Nations, British Film Institute, and London School of Economics.  His speciality is in developing impact marketing videos, telling the human story at the heart of each organisation. Afshin offers a full service from ideation through to the final edit.
After working for a number of media startups and charities, Afshin decided to combine all the skills he learnt to pursue freelancing.  "It gives me the flexibility to work closely with great clients and tell inspiring stories."  Most of his customers are looking to access professional services without the hassle of working with big agencies.  With a solid portfolio already build, Afshin is now looking forward to expanding the scale of projects in the coming months – as well as offer the latest innovations in video production.
Sharing an insight into a typical project, Afshin shares: "One of my projects involved working with UNICEF to showcase their research in the field through social video. Working with their Europe office to undertake filming in South Africa and produce a snapshot of their work on the ground in a form that would be engaging to social media audiences as well as a piece that would be effective in presenting to stakeholders in order to influence policy-making. As I understood all the different stages of production, I could offer a nimble approach to raising the profile of their research on budget and within a very tight timeline."


Afshin's services include a full range of video production offerings:
Pre-production planning, scripting, research
Video production (broadcast standard high definition)
Video editing
Video content marketing/web-optimisation for social channels
For a professional with such high profile customers, his rate of £300/day are reasonable enough for all organisations.  If you are a small business or charity interested in using video to tell your story and message,
ask Afshin for a quotation
.